ELH Challenge #74 – Using Toys for Storytelling in E-Learning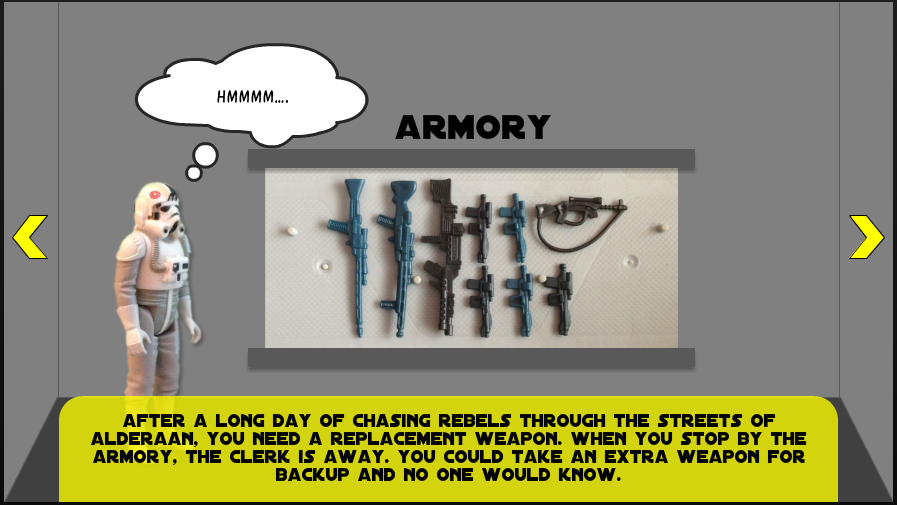 Objective
This week your challenge is to design a short interaction using toys as your primary characters. You can combine toys with photographs, illustrations, or hand-crafted scenes and backgrounds. The objective this week is to replace your usual e-learning graphics and characters with toys.
Method
Read about how I created this module in Building e-learning with Star Wars Toys.
Tool
Storyline 2