For this week's challenge to create an e-learning template using ClipArt I used Style #1270 (see below). I found several medical examples in this theme which is how I came up with the Choosing a Medical Field idea.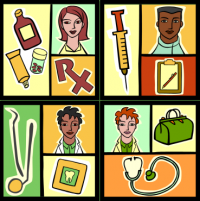 One thing I like about this ClipArt style is the blocks of smaller images separated by the black lines within each image. It lent itself to template form quite nicely. I also used a smaller image from each block to create the navigation (see below).

To avoid confusion I added a hover state with descriptive text (e.g. dentist, physician, etc.).

Another thing I did was to put drop shadows on each of the smaller images which made them pop out more. An example of an image before the drop shadow and after is shown below. You can also see it quite clearly in the navigation menu.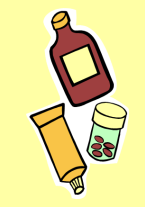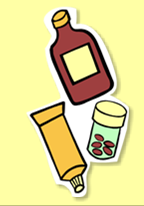 I enjoyed this week's challenge and continue to be amazed by how one image can spur a course template.